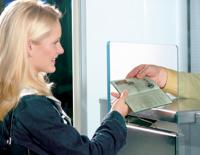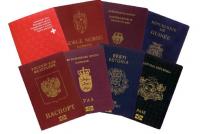 ePassport:
Since 1997 the ICAO, an underorganization of the United Nations, deals with the indroduction of electronically evaluatable biometrical signs in travel documents. In 2003 this image led to a recommendation. It urged the UN member states to store biometrical signs of the owners electronically on the traval document. The criteria for the choise of the used technologies were worldwide interoperality, uniformity, technical dependability, practicalness and duryblility. Four central points of this recommendation are the use of contactless chips (RFID), the digital storage of the photo on these chips and other signs can be complemented like fingerprints or iris patterns optionally, the use of a defined logical data structure (Logical Data Structure, LDS) and a procedure for the mangement by digital access keys (Publicly Key Infrastructure, PKI). The default was summarised into the advancement of the standart 9303 of the ICAO.
On 13th December, 2004 the council of the European Union decided under pressure of the USA to equip the passports of the member states according to this standart with machine-readable biometrical data of the owner.
The Federal Minister of the Interior Otto Schily suggested the introduction of such a passport which he called "a important step on the way to the use of the big progress of the biometrics for the internal security." On the 22nd June, 2005 the German Parlament felt the decision.
Electronic passports are marked outside with an internationally uniform symbol:


ICAO
The International Civil Aviation Organization is a special organisation of the United Nations. It carries out the planning of the civil air traffic. It was founded in 1944 by the arrangement about the international civil aviation and has her seat in Montreal (Canada). It encloses 189 signatories.